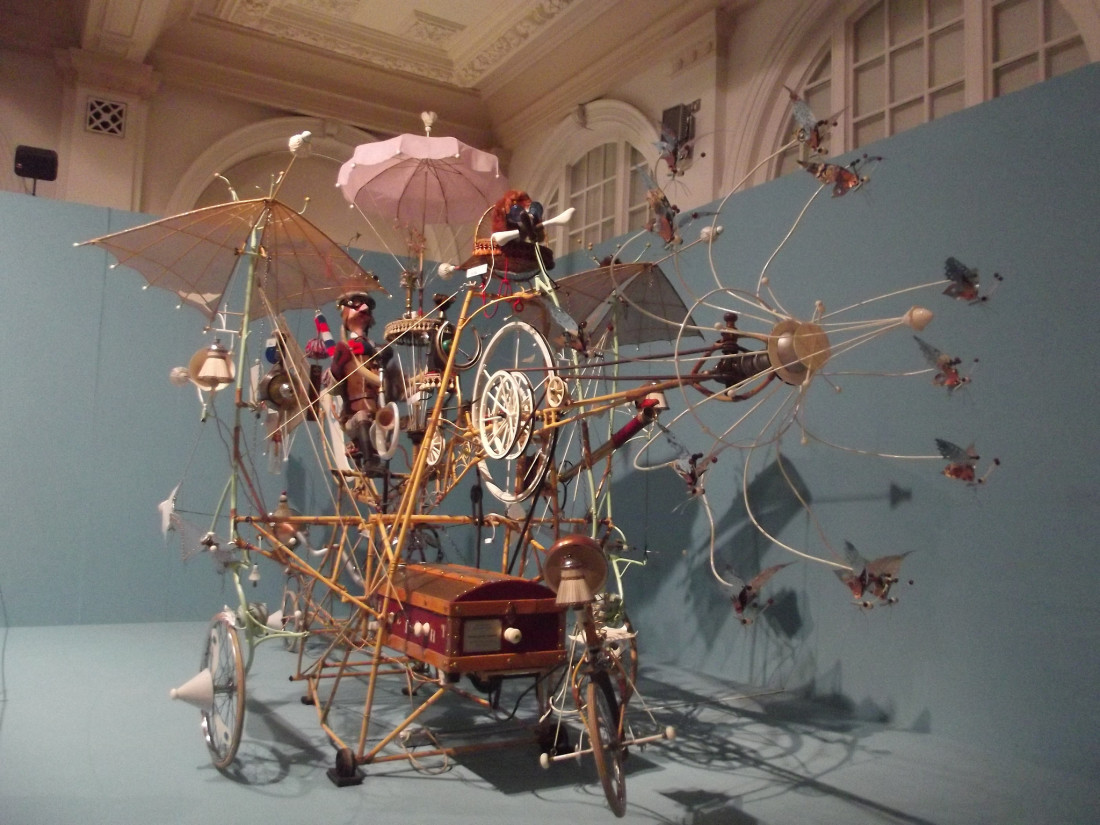 Digital Literacy for Civic Staff: Why Lab at DCA? Part 1
It's been nine months since Mayor Garcetti unveiled the City of Los Angeles Open Data website. Nationally, the Obama administration launched the federal data-sharing site Data.gov in 2009. Sharing data to increase transparency and accountability of government has become a new platform of democracy. The flurry of apps created by civically minded developers and designers has grown into efforts organized by government partnerships, some with the non-profit sector (notably Code for America, and locally, Hack for LA) and others with the private sector.
In this shifting economic and technological landscape, what role should civic staff play? How do civic staffers continue to meet the demands of their daily work while managing the imperative to adapt to new technical modalities of work? How could technology not only facilitate the civic workflow but also inspire ethical reflections of civic work?
These are some of the questions that we are tackling at Lab at DCA, a civic staff incubator designed to cultivate agency-wide digital literacy and inspire sustainable innovative practices. In a 10-week program, a cohort of civic staffers works together to prototype new modes of civic engagement and public service at the City of Los Angeles Department of Cultural Affairs. In Part 1 of this two-part blog series, I talk about what members of the Lab are working to accomplish and why we are doing this.
Government is a multi-tiered machine
When I first started as a Public Fellow with the Department of Cultural Affairs, I made a promise to help DCA transition into the digital information age. Little did I know how ambitious this goal was (typical of an academic!), as I lept into the position of co-leading digital initiatives at DCA. Soon after I began my work interacting with our department staff and learning about what they do, I realized that government is a complex machine, even at the city level. Through these ethnographic interactions, I saw how tiers of power are architected into this long-standing institution that is very slow to change. The top-down and siloed reporting system reinforces institutional hierarchy, thus making very little room for communications conducive for creative reflections and outside-of-the-box thinking.
The complexity of this machinery calls for a better public understanding. In her commonly mentioned article "Civic wants, civic needs, and civic tech," Emily Shaw refers to the public as those "who lack government power…those who are not in government." This perspective helpfully points out the power dichotomy between government and the public, but it runs the risk of brushing over the power differentiation within governmental entities. Policy-driven perceptions of government can reinscribe the hierarchy within government and the top-down decision-making powers of the elected officials.
The City of Los Angeles has approximately 48,000 employees. Bureaucracy has rationalized and disciplined the social relations among city staff. The mechanism that operationalizes this complex machine sees workers often in instrumental, purely functional ways. But the humanness of this labor force, manifested in the form of principled strengths and creativity, never ceases to surprise me. After 1.5 years of working with DCA, I've witnessed many creative impulses from the staff at the level of an operating department and even more cases of the staff's inability to act in ways to develop these ideas in open ways.
Central to the mission of this Lab initiative is staff empowerment. Bringing the framework of innovative thinking and doing of the civic tech community into an incubator within a municipal arts agency, we create a space for civic staff to raise new inquiries, collaborate and problem-solve across the power tiers and silos of their routinized work.
Digital literacy as a paradigm
At the conceptual core of the Lab is a redefinition of the digital as a form of literacy, not as objects of technology. Similar to its literary counterpart, digital literacy as a civic framework calls for a baseline understanding of the building blocks, like grammar and vocabulary, of what make up the current media landscape. In this new landscape, formal and content qualities of information are radically recontextualized by the Internet. For the civic workforce, it's no longer sufficient to be able to generate and critique work materials in print-based or other analog formats.
Digital literacy is the ability to produce and critique linear and nonlinear narratives, to think relationally between content and form, part and whole, and to design information process and products with a familiarity of computational logic. Digital literacy also constitutes data literacy. The emerging discussion about data-driven practices in and around government should encompass critical and creative approaches to engage with data/metadata relations, scale/scope, exploratory/evidentiary qualities of data.
Ultimately, the literacy paradigm calls for an educational intervention of civic workforce development. The City of Philadelphia in partnership with Philadelphia University kicked off an Innovation Academy for 19 city officials from multiple departments last year. Advocating for design-driven innovations in Europe, a EU-funded project Design for Europe identifies the necessity of capacity-building for a cultural change within public organizations.
We are three weeks into our digital literacy curriculum at the Lab. Learning the building blocks of webmaking, Lab participants are grappling with the relationship between the content and form of municipal information. Leveraging the components of the web structured by WordPress, the staff participants prioritize information through architectural tiers and interface design. Through iterating user-centric prototypes relevant to their work, they interrogate assumptions about the publics at stake. Over the ten-week course, we expect to accumulate numerous prototypes that potentially could be rolled out as actual information services provided by the agency.
With fluency, a digitally literate worker can begin to discern touchpoints between analog and digital media and create dynamic content with multiple entry points. Further, the collectivity of a digitally literate workforce cannot be underestimated. Working collaboratively as a part of a team, civic staffers can share their best practices as they navigate procedural challenges and co-design solutions for the agency. Externally, Lab participants may begin to convey their design ideas to contractors tasked with developing the prototypes into full products. Licensing Lab materials under a Creative Commons license, we intend to share our work broadly with colleagues outside of the agency and inspire change in the larger art and public sector. (We are also happy to included as a part of the Praxis methodological training network!)
These practices can motivate a cultural shift within the agency. Engaging with new workflow practices, staffers can be empowered to rescript traditionally siloed, stratified, and compliance-based procedures. Eventually Lab participants could demonstrate not only the validity of digital communications, but also the value of agile, project-based organizational and management approaches.
In my next post, I will discuss the value of resilience in light of innovation practices and advocate for a people-centered, inquiry-driven approach to rethink how we do our work.
---
Top Image: Featherstone Kite by Rowland Emet at Birmingham Museum & Art Gallery. Photo by Elliot Brown. Licensed under CC BY-SA 2.0.
About the Author
Wendy Hsu (@wendyfhsu) is an ACLS Public Fellow at the City of Los Angeles Department of Cultural Affairs. As an ethnographer and digital strategist, she works with DCA to redesign information paradigms to augment digital capacity, relevance, and public engagement.