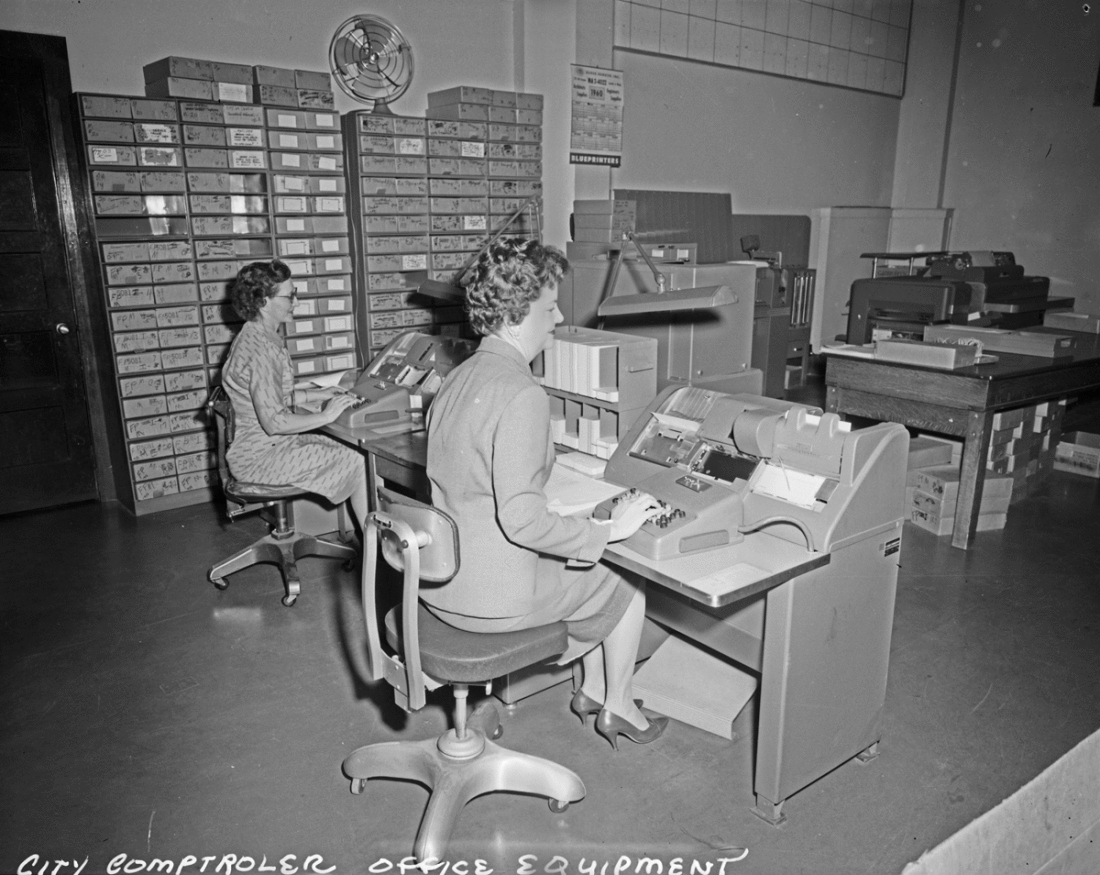 A People-Centered Approach to Innovation: Why Lab at DCA? Part 2
We take a people-centered approach to innovation here at Lab at DCA. A key objective of the Lab is to develop a community of knowers and doers. People ask me: How do we keep up with the changes of technology? My answer echoes with the Lab's pedagogical purpose to share knowledge and practices because that is how we respond to our changing work ecology. The social moment for this collaborative ethos is now, as the civic (tech) energy bubbles up from the community.
In the previous post, I discussed how government is a complex, hierarchical, and siloed institution and offered reasons for a civic staff digital literacy program as a workforce development intervention. To continue, in this final post, I elucidate the value of resilience in government innovation practices. Seeing the deficiencies of the common "problem-solving" approach, I lay out the components of our inquiry-driven design process. I end with a final note about how government should take cues from the civic tech community to embrace experimentation and collaborative thinking and making.
Agile work as an extension of staff resilience
For civic workers, changes within the political and economic climate can impact how they perform their work. They are close observers of the changes in their work ecology at all levels, including institutional, organizational, and interpersonal. But the organizational structure of government makes it a sluggish beast. It's slow to change. Institutional inertia, by definition, creates resistance against change. Government workers may be interested in adapting to change, but bureaucracy and hierarchy hamper the workers' ability to act on their ideas.
The Lab foregrounds the immense institutional knowledge that each civic staffer brings to the table, the ingenuity developed to navigate the system, and relationships that have been forged to smooth the process of city work. In my first fellowship year at DCA, I learned and came to be humbled by the tenacity, and often entrepreneurialism, required of civic staff in order to just get through (and sometimes around) the city process.
Noting resilience as a central value among the staff, I frame the practice of agile, iterative, and collaborative workflow as an extension of resilience. In other words, we want to build on the foundation of staff resilience with agile and iterative work approaches, and other emerging innovative practices enabled by technology. In this framework, technology provides affordances to accomplish work tasks while being responsive to internal and external changes. Innovation cultivates a mindset to question the status quo. Collectively, resilience to thrive through change is our goal.
Structured as a weekly seminar, Lab participants come together to reflect on their changing work ecology, share thoughts on how they redesign their workflow, and acquire specific technical skillsets. In the first hour of the seminar, we discuss work issues while addressing the philosophical and ethical implications of public service; in the second hour, we tackle problems by introducing a technological framework (webmaking, social media, GIS, and data work) to rethink and re-evaluate the process of our work. This design exercise is reinforced by a take-home assignment that asks the participants to re-iterate the framework by creating a prototype based on their actual work at the agency. After four weeks of crash courses to build core skillsets, participants will collaboratively engage in project-based work co-developing a prototype to address an actual need from the department in the remaining 6 weeks.
Inquiry-driven design
It's not about the solutions. It's not about the problems either. Civic hackers are quick to identify possible tech solutions. Civic staffers are slow to think about solutions because they don't have enough bandwidth to deal with actual problems that arise in their frontline work. In this information abundant age, it's easy to lose sight of the purpose of problem solving.
The "problem" in a problem-solving framework often is more complex than lack of efficiency. These problems are often symptomatic of larger challenges such as ineffective communications with the public, assumptions about community values and interests, lack of staffing resources, and other areas in which which civic participation and the promise of democracy have broken down in our society. I encourage Lab participants to ask tough questions, not just about their procedural challenges, but about the purpose of their work. Problem-solving asks the how questions about our work, but we should think about the why before we get lost in trying to figure out the how.
Design is a medium for speculation and critical reflection. Using design to inspire new questions, Lab participants research best practices and imagine a terrain of new government practices. In our first meeting, we speculated the role of government in the digital information age. Using the Tech for Social Good chart as fodder, I asked the group to imagine: How could the role of government shift in the digital information age? What if government is not just a regulator and funder, but can also serve as an enabler and educator? Inquiries drive design thinking and then design practices articulate new pathways, redefining relationships to our current civic reality.
We are half way through the skillset-building part of the curriculum. Staff participants have raised many thoughtful questions that are derived from their experiences. These questions invite us to imagine alternative possibilities for the methods and purpose of our work: How do we design for a majority-analog public? How effective are legacy civic practices such as townhall meetings and other face-to-face community meetings? Who are the "users" in the various publics that our programs currently serve? Which touchpoints of the current civic process can we intervene with new technological framework? Scrutinizing the purpose of competition within the public sector, we wonder, which partnerships could help further our public mission?
Activating the creativity among civic staff
I probe the group to engage with broader civic and technological issues. We discuss how the relationship between the public and private sector have been reconfigured by emerging and digital technology. We debate how government may productively forge connections with these new civic actors and communities besides just providing government data.
Many civic tech conversations depict government as a passive receiving end of innovation. This assumes that innovation is an object that can be lifted out of one context, e.g. "the market" and then placed into the public sector unquestioned. Sometimes, government is slotted into the role of having to "open" up to the community and to the private sector, as in the model of open government. This openness is yet another passive portrait of government.
I advocate for governments to play a more active and creative role in participating in this social moment. In addition to opening up by either listening to the public or publishing data, civic staffers should take cues from the civic hacking community to do more collaborative thinking, making, debating, and to embrace the mindset of "city as lab." In doing so, civic staffers can iterate procedural and service prototypes that ground discourse of governmental openness and transparency in probable scenarios, offering material expressions for debate and collaboration. We need to design to inspire mini (internal and external) revolutions.
---
Top Image: Comptroller's Office employees, 1960. Photo uploaded by Seattle Municipal Archives. Licensed under CC BY 2.0.
About the Author
Wendy Hsu (@wendyfhsu) is an ACLS Public Fellow at the City of Los Angeles Department of Cultural Affairs. As an ethnographer and digital strategist, she works with DCA to redesign information paradigms to augment digital capacity, relevance, and public engagement.